Amazon was founded in 1994 in the United States. It initially started as an online book store and now has a wide frame catering to almost thousands of varieties of products. With an established presence in a number of countries, Amazon has become the uncontested global leader in the E- commerce sector.
Amazon.in has a monthly estimated traffic of 365.5 million visitors.
Amazon keeps coming up with new experiences and offers for its' customers. With commendable initiatives for the buyers, Amazon has now come up with something that focuses on their sellers.
This kind of practise is newly witnessed. There are many brands and companies out there which are engaging with the seller and supplier communities. But, those practises are often limited to that particular stakeholder group. It is very rare that brands have bought out stories about their sellers or would have come up with campaigns/ concepts that are reflected out in the world.
Amazon story boxes is a new concept of this kind. Amazon has developed this with an aim to make the 'package receiving' experience more delightful. They have narrated how they aim to add joy to the moment when your delivery package finally arrives and you cannot wait to open it up.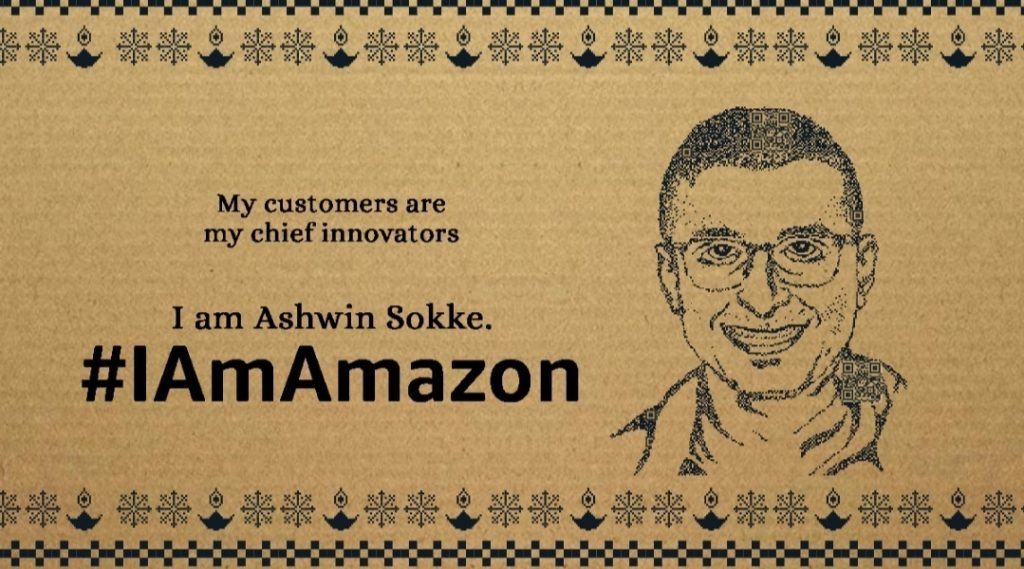 Through this concept of story boxes, they bring to you, all the efforts and the people who go behind bringing that experience to you.  They are highlighting the sellers that have worked behind making a product that you can't wait to use.
Amazon.in has a built up community of more than 5,00,000 sellers and all of their hard work, dreams and ambitions are brought to the highlight with Amazon story boxes.
These new boxes come with a printed picture of the seller and a brief tory about the origin, association and concept of the sellers' products. They also   provide barcodes on the faces of those people. You can scan those faces  and it redirects you to more stories about those sellers.
This initiative by is a very good example of stakeholder relationship and engagement.
What do you feel about this concept?
Have you received an Amazon story box yet?
Chat with us on:
Instagram
Facebook
Linkedin